Houten floating Solar
In Houten, a floating solar park of 4 ha will be built on approximately 27 ha of water surface of the Honswijkerplas, which will accordingly provide 6.000.000 kWh of sustainable electricity per year. Each panel has a capacity of 550 Wp and a max. height above the water of 1 meter. Development of the solar park will increase the added value of the park by providing sustainable energy and improve the value of nature.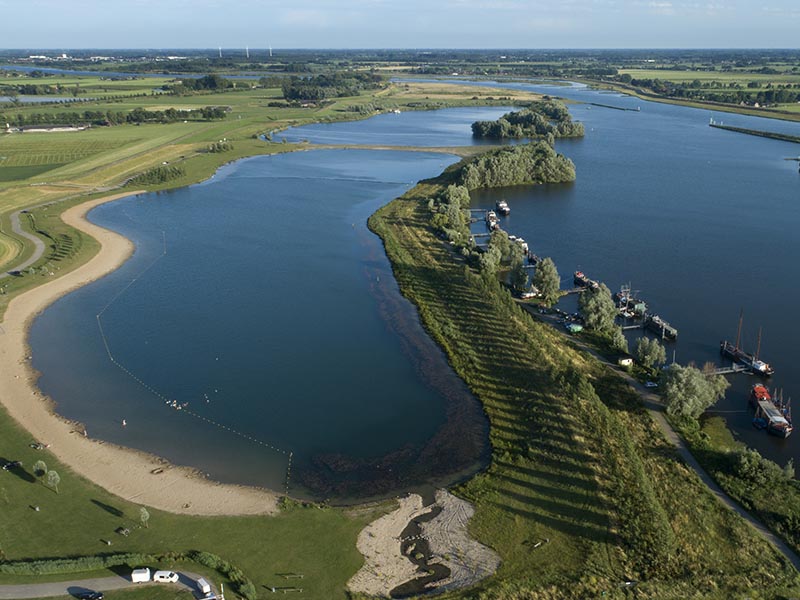 Nature-Inclusive Design is a priority in this project. The panels will be surrounded by exclusively crafted 'green islands' that function as a habitat for plants and birds. The islands corroborate better integration into the environment of the park. Underneath the park, an array of 'bio-baskets' will be built, which provide shelter for small fish and other marine life.
The panels cover only a part of the water surface and allow enough light to pass for optimal development of marine and other life. Additionally, the solar park will be anchored taking into account the fluctuations in the water level. This unique combination of floating panels, green islands and bio-baskets has never been used in the Netherlands before.
Communication and participation
Solinoor values close communication and participation with stakeholders. For the development of this project, Solinoor will involve and collaborate with Recreatieschap Stichtse Groenlanden, Stedin, provincie Utrecht, gemeente Houten and the Natuur- en milieufederatie Utrecht (NMU).

In addition, for this project Solinoor is working with at least 50% local ownership. For development of potential (financial) participation and in development and exploitation of the project, Solinoor aims to consult with local corporations like 'Opgewekt Houten' and 'Coöperatie duurzaam eiland'.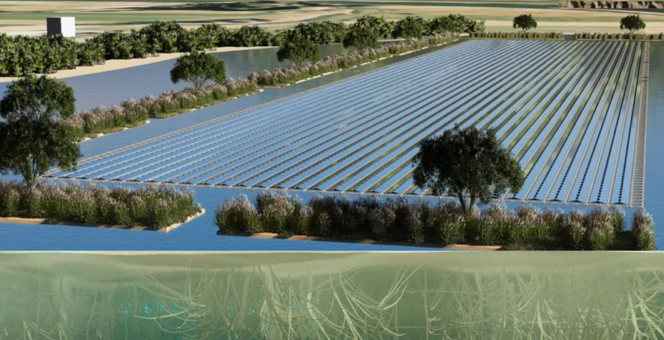 Find out more?
Want to know more about this project or are you interested to see how we can contribute to saving money on high energy prices and transitioning to green energy in your project or business? Get in touch through the button below or send us an email at info@solinoor.com.