Solar park Geertjesgolf
In the area of Deest and Winssen, solar park Geertjesgolf is built. On July 24, 2022, Solinoor and NEDERZAND signed the contract for 'Solar' project Geertjesgolf. The project was built within 4 months, whereby more than 7500 panels were installed, equivalent to a production of 4.2 MWp of green energy. The generated power will be used for direct consumption by the equipment that is wielded for sand extraction in Geertjesgolf.

What gives this project its uniqueness, is the fact that it's being built on an old landfill. This does create additional challenges, requiring a new and innovative design for the foundation and cabling of the site. By adapting our technology and techniques to the circumstances of the project location in a clever way, this otherwise unused piece of land can still be used efficiently.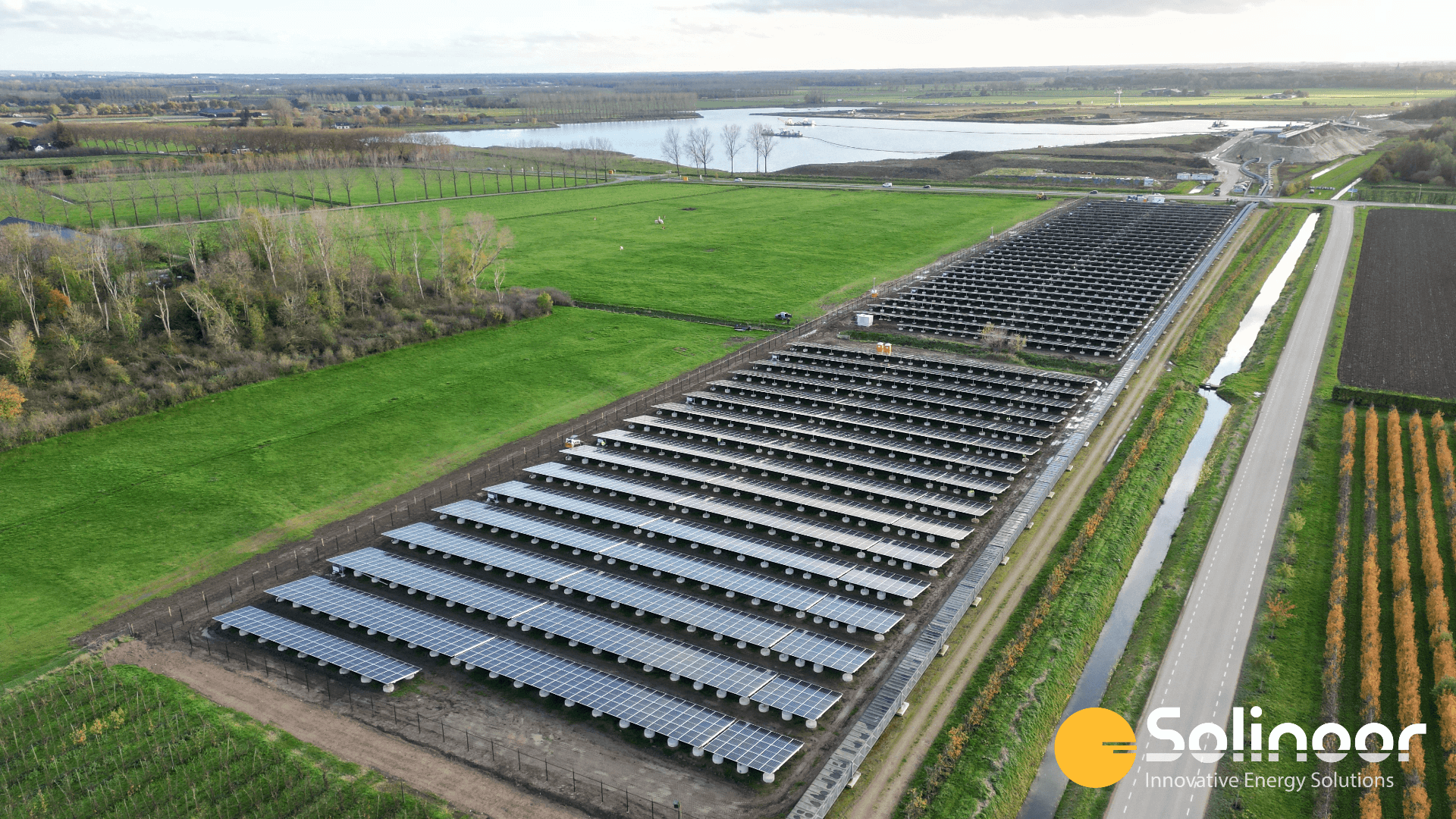 July 24, 2022 - Contract signed
On July 24, 2022, Solinoor and NEDERZAND signed the contract for 'Solar' project Geertjesgolf. By signing the agreement, our shared sustainability ambitions can be realized and we're taking great steps toward a greener future.
Herman van der Linde, director of NEDERZAND B.V: "Our goal is to transition to 100% consumption of green energy produced by solar panels in the sand extraction process and to become CO2 neutral."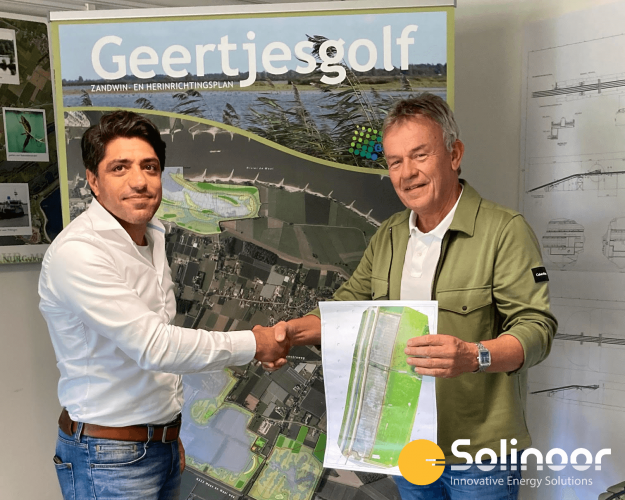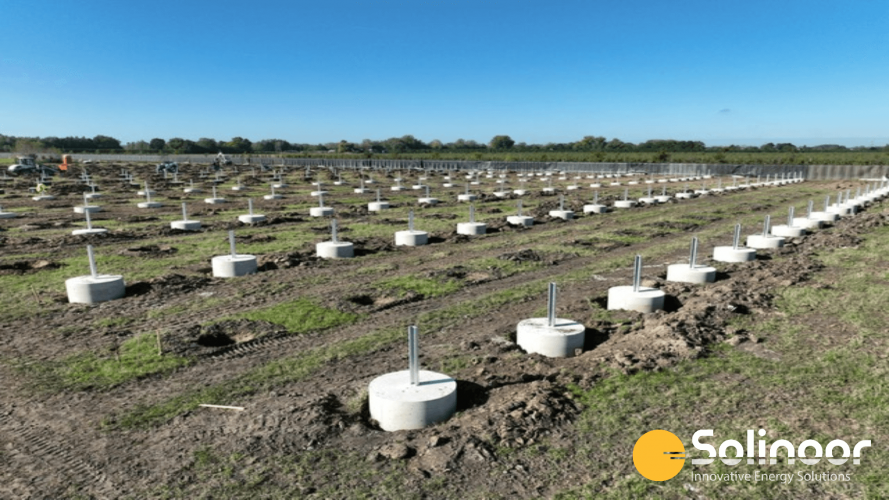 September 12, 2022 - Start of construction

The project started officially with a project construction kick-off on the 12th of September. During the kick-off, the concrete foundations that the solar park would be built on were laid out.
September 20, 2022 - Transformers installed

On the 20th of September, 2 transformers supplied by Alfen were installed for managing voltage levels and energy distribution. The transformers are essential in distributing the green energy generated by the solar park.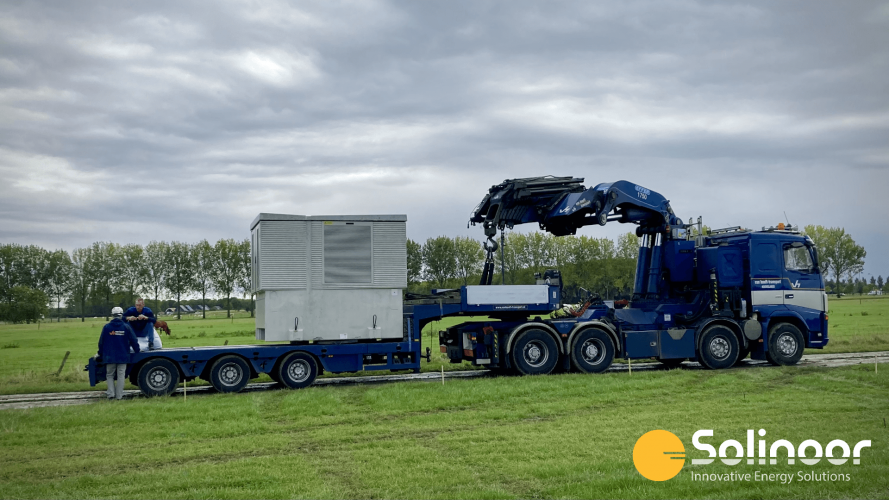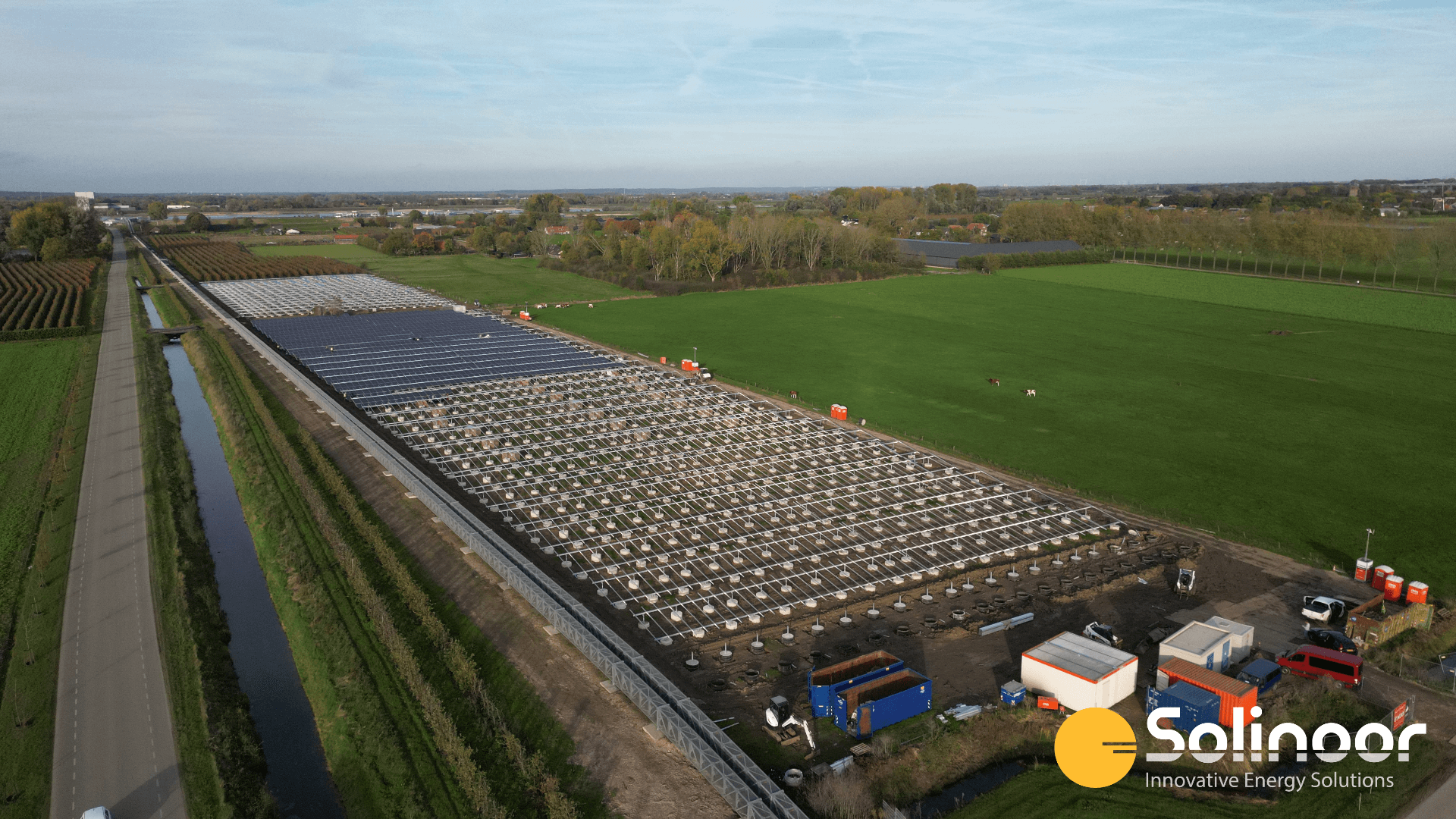 October 25, 2022 - Installation of PV modules
After building the preliminary foundations and mounting structure, on the 25th of October, 2022, the installation of the PV modules has been started. In the following days, a total of almost 7650 solar panels will be placed.
November 14, 2022 - 7650 panels installed
A new record for Solinoor. We have installed 7650 panels in less than 5 days, which means we broke our own record by installing over 1500 panels a day.

The park is making great progress. With fencing and modules installed, the placement of 18km of cables has been started. Now near completion, the testing period will be initiated over the next few weeks.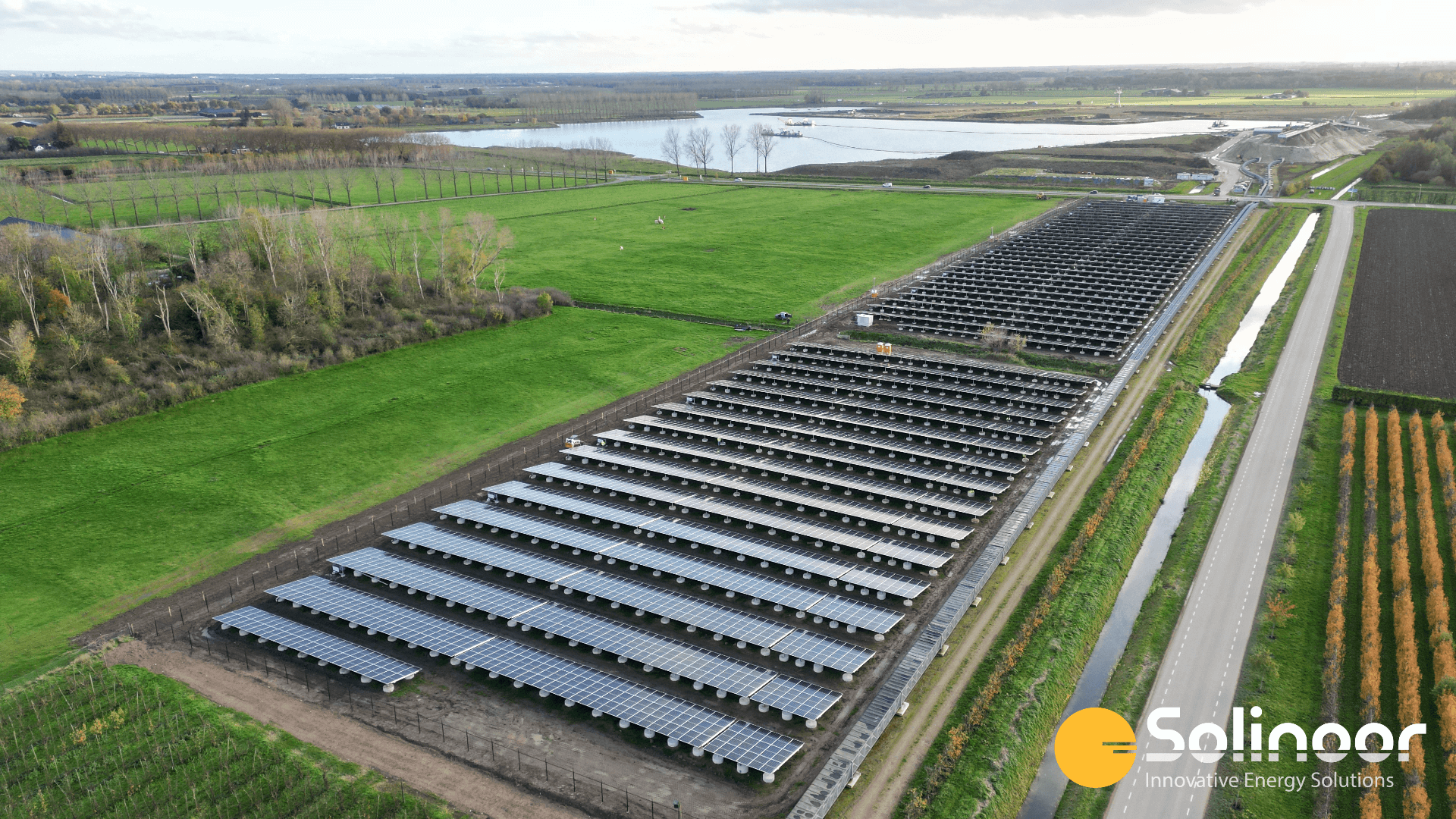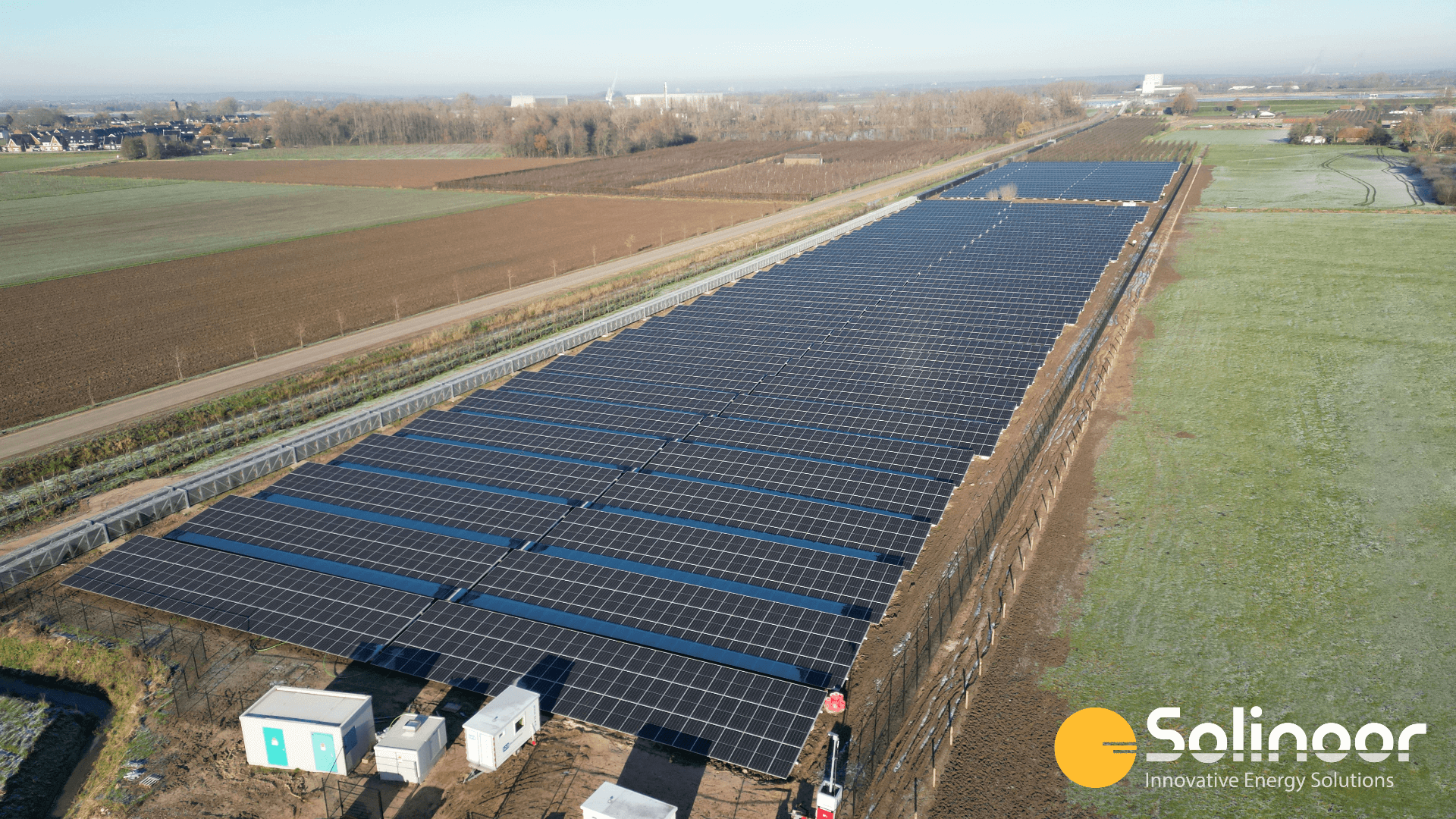 December 21, 2022 - Solar park operational
After finishing the cabling and testing period, the project was fully operational on December 21, 2022. Within four months, the project's entire construction was completed from start to finish.

Satisfied with the process and results, the delivery of renewable solar energy for sustainable sand extraction has now officially started.
Find out more?
Want to know more about this project or are you interested to see how we can contribute to saving money on high energy prices and transitioning to green energy in your project or business? Get in touch through the button below or send us an email at info@solinoor.com.