Floating solar park Drenthe
Welcome to the 1.5 MW Floating Solar Project in the province of Drenthe – where innovation meets sustainability. We are excited to share our vision for a greener future in Drenthe, Netherlands. Currently in the development phase, this groundbreaking project is set to become a reality in 2024. Our mission is to harness the power of the sun to provide renewable energy to support local sand extraction activities. Stay tuned for updates on our progress as we work towards a cleaner, more sustainable tomorrow for our community.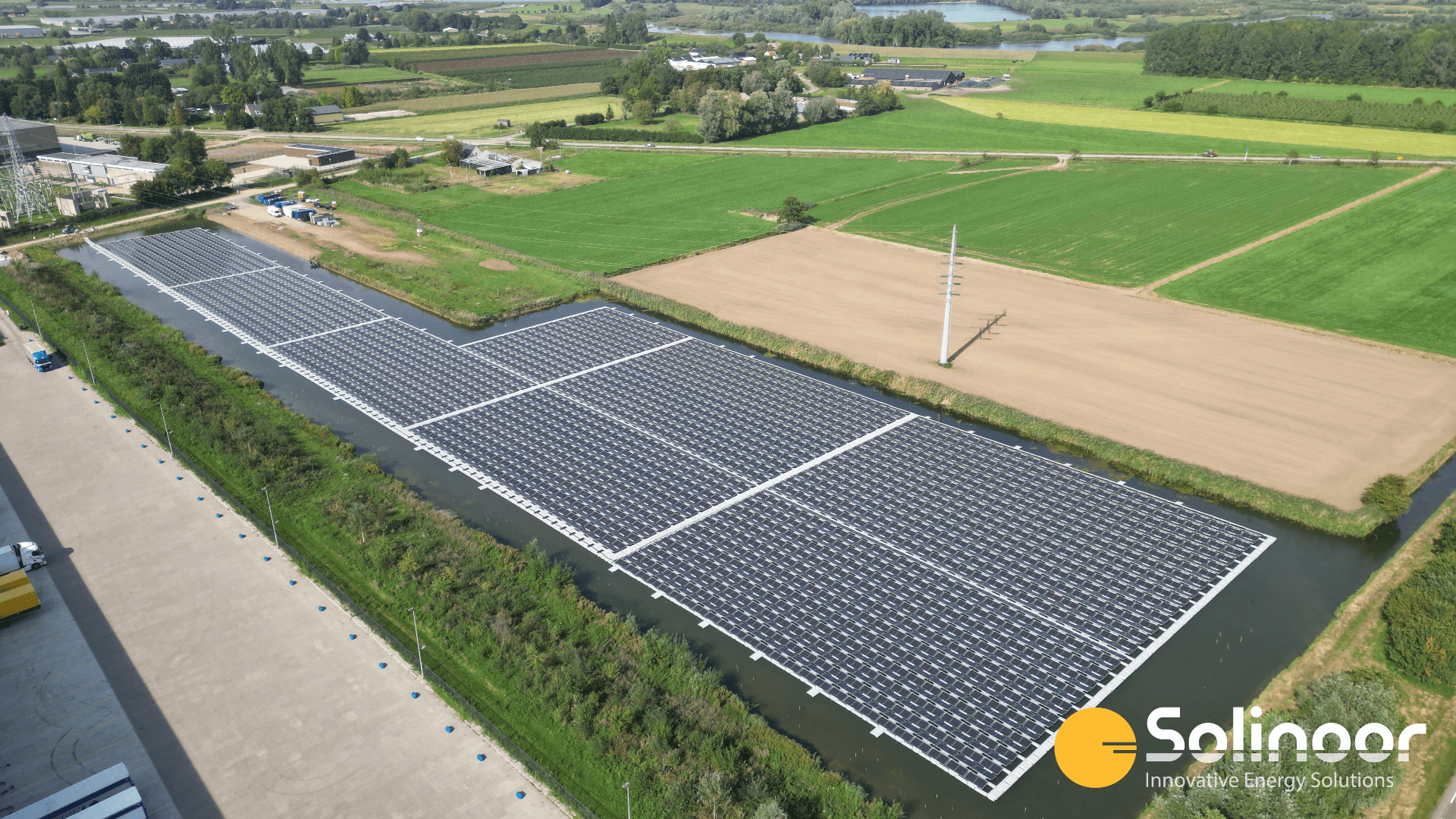 Energy indepencende
The Drenthe Floating Solar Project aims to achieve energy independence for local sand extraction activities. By harnessing the abundant power of the sun, the reliance on conventional energy sources can be reduced which makes the operations more sustainable and resilient. This move towards energy independence will also contribute to cost savings and a cleaner environment.
Sustainable source of energy
One of the primary aims of the Drenthe Floating Solar Project is to save energy and make a positive impact on the environment. Sand extraction activities can currently consume energy on a scale equivalent to approximately 1,000 households. By implementing solar power, we're determined to significantly reduce energy consumption from the grid. Simultaneously, the commitment to renewable energy helps prevent the use of fossil fuels, a major source of greenhouse gas emissions. This approach actively works to reduce our carbon footprint, making a positive impact on both our energy efficiency and the environment.
Multi-use of space
We believe in responsible land management and the prevention of agricultural land use for solar installations. By floating our solar panels on water bodies, we make productive use of existing resources and avoid the conversion of valuable farmland. This approach safeguards our local food production capacity while still meeting our energy needs.
Find out more?
Want to know more about this project or are you interested to see how we can contribute to saving money on high energy prices and transitioning to green energy in your project or business? Get in touch through the button below or send us an email at info@solinoor.com.