IJzendoorn solarcarport
Solinoor is working to meet the charging needs of electric vehicle drivers. At our main office in IJzendoorn, we will build a wooden carport equipped with 96 kWp of solar panels and special charging points to directly provide electric modes of transportation with renewable solar energy. With our nature-inclusive design, we preserve the values of surrounding nature while simultaneously making double use of the currently available parking spots. The project will be realised at the beginning of 2023.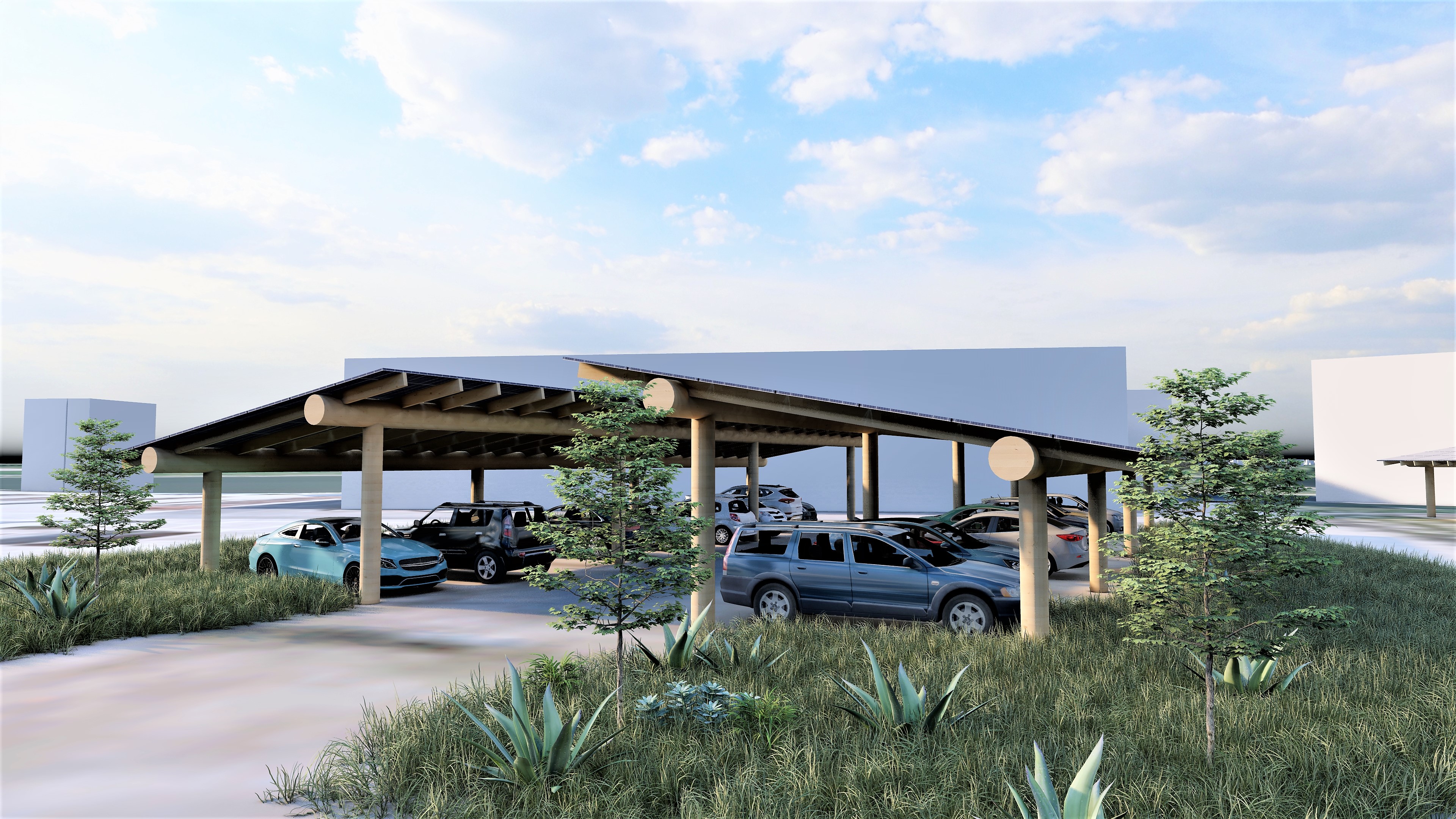 Nature-inclusive design
At Solinoor we highly value nature in our projects which is why we designed this carport with nature as a priority. Therefore, the carport will be made from special wood which gives the project a unique and sustainable design that perfectly blends into the surrounding natural environment of the Midden-Waal area.
The project in numbers
A total of 220 solar panels will be installed on the carport which will produce 96 kWp energy. This provides green energy for more than 18 electric cars to be fully driven by the power of the sun.

Find out more?
Want to know more about this project or are you interested to see how we can contribute to saving money on high energy prices and transitioning to green energy in your project or business? Get in touch through the button below or send us an email at info@solinoor.com.