Tiel Concrete Plant
More than 296 panels have been installed on the roof of the solar plant in Tiel in december 2021, generating over 97,2 kWp of sustainable energy. The green energy produced by the panels covers a big part of the company's energy needs.
Energy directly to the concrete plant
A total of 296 solar panels have been installed on the roof of the concrete plant. Smart Meters are installed to regulate the consumption of the energy and return to the grid during weekends.
Not only does this project help to drastically reduce the production of CO2. It also contributes to saving high energy costs at this location.
SDE Subsidy
Partially because of the SDE+ 2019 subsidy for the stimulation of sustainable energy production, the concrete plant could approach Solinoor to design, engineer and exploit the full solar park. By means of Solinoor's EPC (engineering, procurement, construction) procedure, the project could be technically completed.
SDE++
De SDE++ in een productiesubsidie om de klimaatdoelen te behalen. Er wordt subsidie verstrekt voor het produceren van duurzame energie of het vermijden van CO₂. Meer lezen over de SDE++ en direct aanvragen kun je hier.
The SDE++ is a subsidy provided to achieve sustainable climate goals. The government allocates subsidies to the production of green energy and avoiding spread of CO₂. More about the SDE++ can be found here.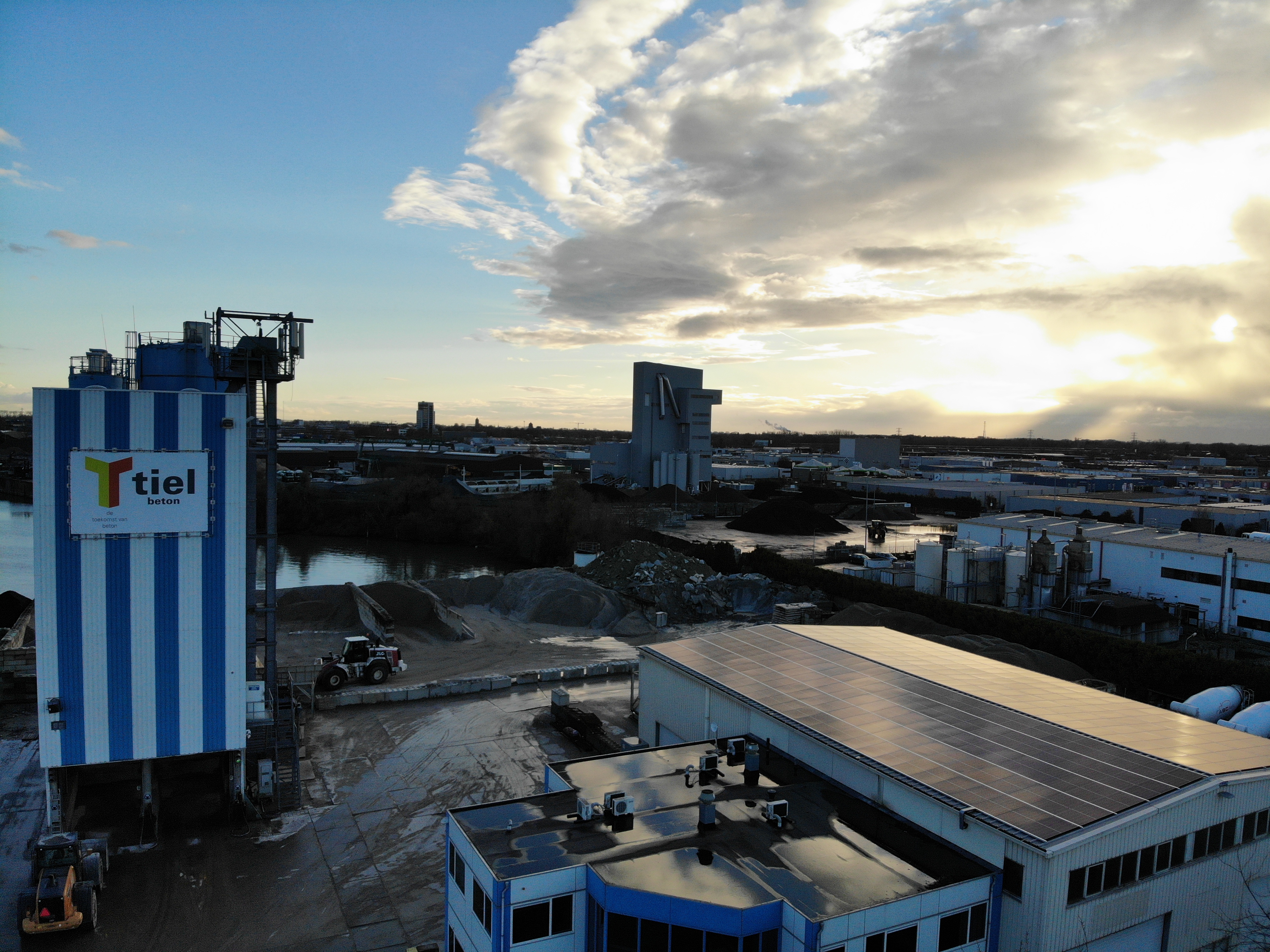 Find out more?
Want to know more about this project or are you interested to see how we can contribute to saving money on high energy prices and transitioning to green energy in your project or business? Get in touch through the button below or send us an email at info@solinoor.com.