Floating

solar
Efficient renewable energy production through nature-inclusive solar parks.
Solinoor is developing solar projects with a total energy production of 290MW at several locations across the Netherlands. These locations are often (old) sand extraction sites and therefore perfectly suited for renewable energy production through the installation of floating solar parks. This ensures the dual usability of the available surfaces. We encourage local participation and highly value alignment within the regional energy strategy and conservation of surrounding nature.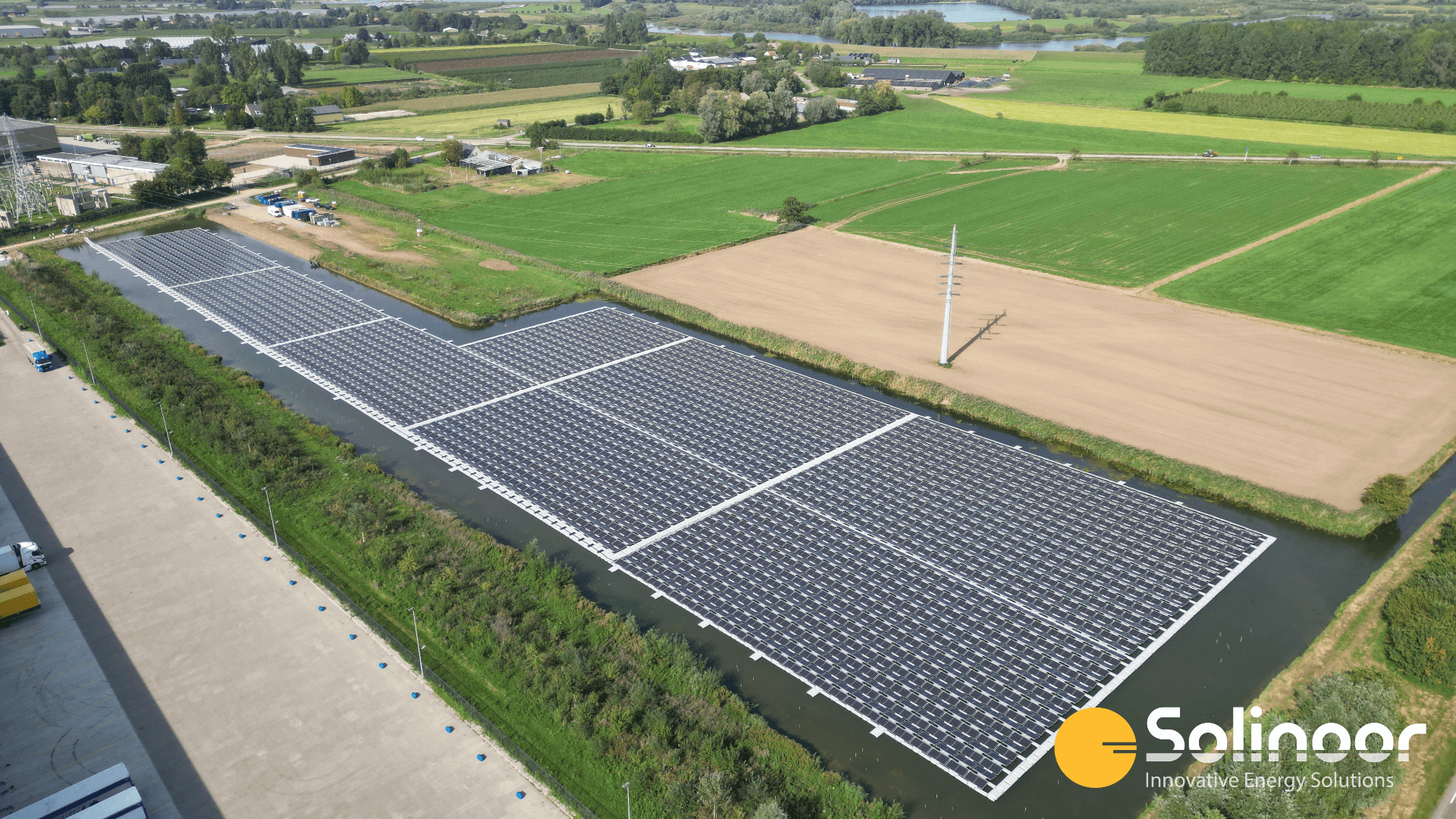 Benefits of floating solar energy
Environmental improvements: By integrating nature within our project designs, we build toward self-sustaining ecosystems.
Higher efficiency: Achieving larger renewable energy yields with lower temperature PV modules above the cooling water surfaces.
Optimal area usage: Unused available water surfaces can effectively be exploited for large-scale renewable energy production.
Our projects
We use a nature-inclusive design approach to preserve and improve nature in our projects. Some of the elements we include for seamless integration in the environment are: specially designed green islands and bio-baskets. Where the green islands function as a habitat for plants and birds, the bio-baskets can provide shelter for small fish and other aquatic life. As the panels only cover a part of the total water's surface, they allow enough light to pass for the optimal development of nature-friendly ecosystems. Combined with the higher efficiencies due to lower panel temperatures, floating solar parks can provide great environmental and financial benefits.
Our energy experts are constantly refining our solar parks' technology and design. Do you want to learn more about floating photovoltaics or what the benefit could be for you? Reach out to one of our energy experts via the button below.
Get in touch with our energy experts
Want to see in more detail how our innovative energy solutions could help you achieve affordable and sustainable energy? Reach out to one of our energy experts via the button below.