Solar
carports
Electric modes of transportation, fully driven by the power of the sun.
With a rapidly increasing share of electric vehicles in the market, the demand for energy grows significantly. Solinoor is working to meet the charging needs of electric vehicles by delivering renewable energy where it is needed. Our wooden carports are equipped with solar panels to directly provide renewable energy to electric cars. The frames of the carports are made from special wood, giving the carport a unique nature-inclusive and future-proof look.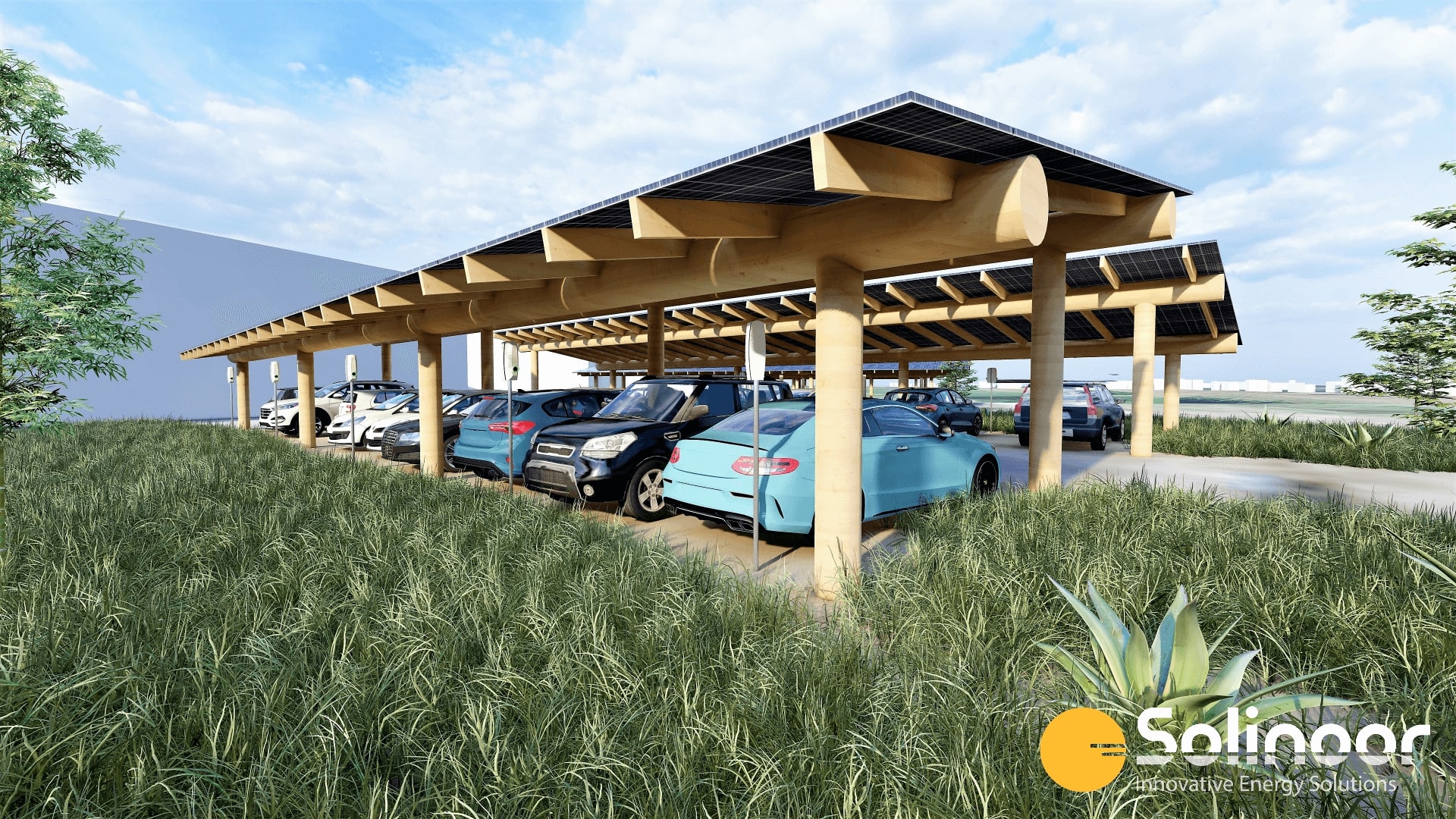 Benefits of solar carports
Local energy: Solving grid congestion by charging cars with renewable energy.
Sustainable transport: Using green electricity to power various modes of transportation.
Efficient land use: Optimisation of available land by facilitating parking spaces and renewable energy production.
Our projects
Our first carport project will be built at our main office in IJzendoorn. Considering the surrounding nature, our nature-inclusive design enables it to perfectly blend into the environment. This project is planned for the following months and will hopefully be realised at the beginning of 2023.
Are you interested to know more or want to learn about all the benefits of solar carports for your business? Get in touch below.
Get in touch with our energy experts
Want to see in more detail how our innovative energy solutions could help you achieve affordable and sustainable energy? Reach out to one of our energy experts via the button below.