Solar on
Land
Seamlessly integrating large-scale renewable energy production into nature.
With an innovative and unique nature-first approach during development, engineering and construction work, Solinoor creates the solar parks of the future. Preservation of and harmony with the surrounding environment are some of our main priorities: The sheep that wander through our solar parks and the additional landscaping with vegetation that encloses our projects (that take care of different animal and bird species living in the environment), are only mere examples. With a unique combination of innovation and our distinctive nature-first designs, we distinguish ourselves from the market standard.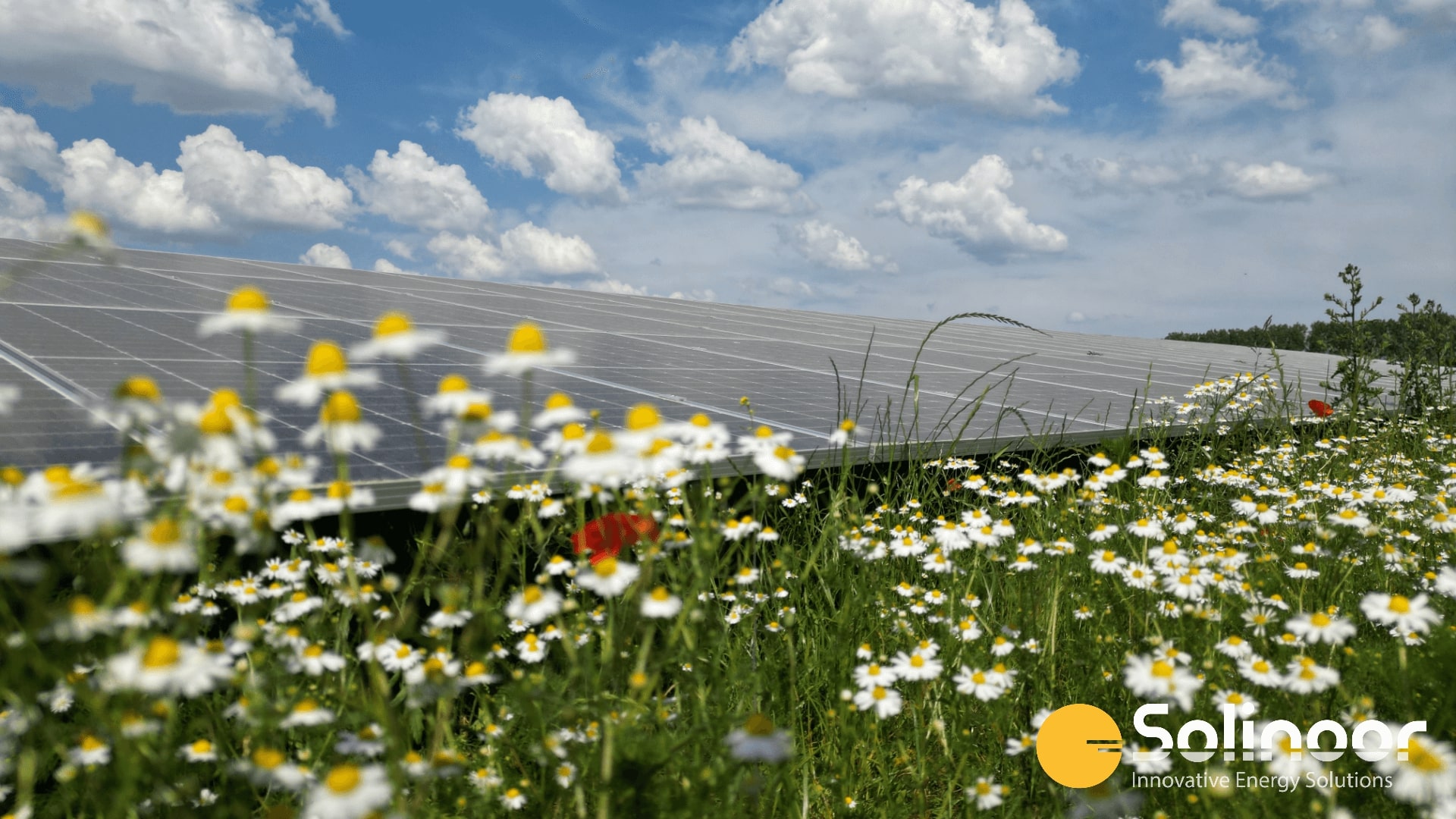 Benefits of our ground-mounted PV
Natural development: Enabling animals to wander through the solar parks for nature preservation and natural ways of maintenance.
Scalability: The mature PV technology allows for optimised large-scale renewable energy production at a low-cost price.
Seamless integration in the environment: Considering the local conditions, projects are tailor-made to blend within the (natural) environment for pleasing scenery.
Our projects
Solinoor builds solar parks that bring value to the surrounding nature, society and environment. One of our current projects that makes effective use of an old waste dump site is Geertjesgolf, which provides 4.2MW of renewable solar energy for sustainable sand extraction.
Are you curious about our approach for ground-mounted solar PV projects or do you want to discuss your own project ambitions? Get in touch below.
Get in touch with our energy experts
Want to see in more detail how our innovative energy solutions could help you achieve affordable and sustainable energy? Reach out to one of our energy experts via the button below.